AQUAPURE boosts collagen and elastin to promote healthy skin. Peels away impurities and dead skin. Excellent for acne prone skin.
AquaPure II Facial
The Aquapure Facial is an advanced form of microdermabrasion which restores skin health and facial beauty. It is a microdermabrasion procedure which combines four treatments into one facial system to provide optimal skin rejuvenation with proven results. Each treatment is delivered through its individual handset. They include:
Aquapeel –

 

Multiple solutions will supply skin nourishing ingredients to the treatment area, softening the effects of aging. This Microdermabrasion effect will prepare your facial skin for the treatments that follow.
Electroporation –

 

Will deliver a controlled stimulation to your skin which will increase the absorbency of skin cells through an electric pulse and pave the way for the additional treatments without skin irritation.
Microcurrent –

 

Stimulating the deep muscles within the skin layers will promote collagen regeneration. This collagen production will tighten and plump up the skin, soften and smooth the wrinkles, and make your skin look radiant.
Cooling | Heating –

 

We come to the last phase of our Aquapure HydraFacial to provide relief to hypersensitive areas.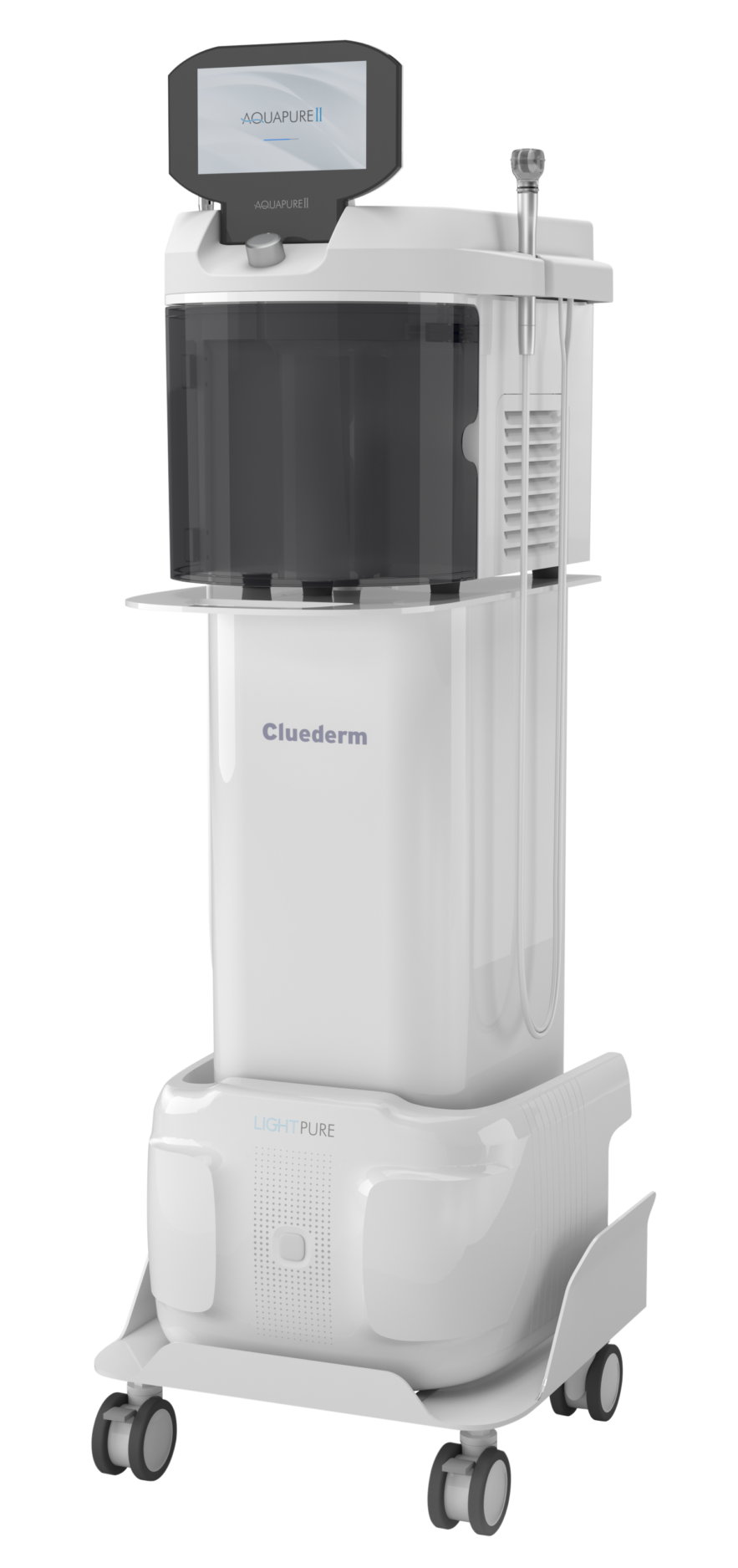 Frequently Asked Questions
Are AquaPure facial treatments painful?
You can feel mild discomforts that aren't nearly as bad as some other facial treatments. You may feel a slight irritation after the session. After the appointment, you can continue your daily routine because there is no downtime and you can put on makeup too.
Benefits of AquaPure Facial.
Our skin needs the right balance of moisture and other nutrients. The Aquapure facial treatment combines hyaluronic acid, vitamins and the formula Aquaxyl to provide moisture to dehydrated and dull skin. By the end of the session, you will have radiant skin and a fresh appearance.
What to expect from the treatment?
* A fresh, bright look with an evened-out skin tone
* Relieve of oily skin and a reduction of the appearance of blackheads.
* decreased appearance enlarged pores
* Temporarily decrease fine lines and wrinkles
* Temporarily improve skin firmness and elasticity
Are there pain or complications?
An average of once a month is recommended
Who is a good candidate for AquaPure?
AquaPure works for various ages, skin tones, and complexions. It is one of the gentler skin treatments available, so it's suitable for people who have sensitive skin. However, people with inflamed or active acne, rosacea, sunburns, or an active inflammation or skin disease, should have these conditions treated prior to using AquaPure.
How often can we have this treatment?
An average of once a month is recommended