Providing care from birth to early adulthood
Our Pediatricians are concerned with the health of infants, children, and teenagers. They specialize in the diagnosis and treatment of a variety of ailments specific to young people and track their patients' growth to adulthood. Like most physicians, our pediatricians work with different health care workers, such as nurses and other physicians, to assess and treat children with various ailments, such as muscular dystrophy.
Most of the work of our pediatricians, however, involves treating day-to-day illnesses that are common to children—minor injuries, infectious diseases, and immunizations much as a general practitioner treats adults.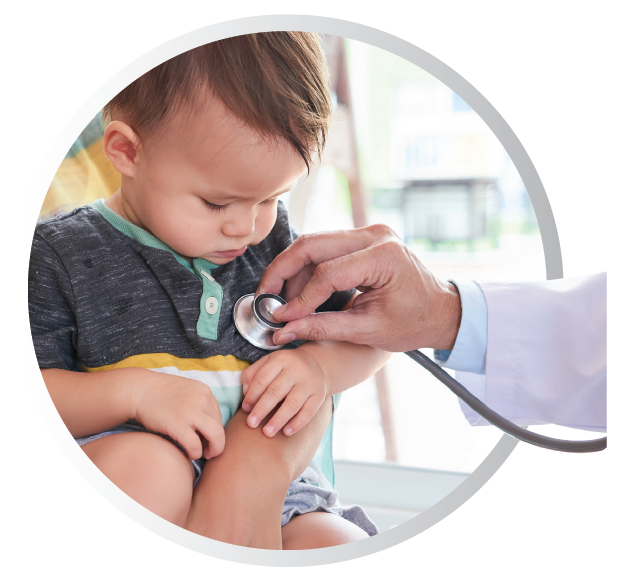 Some pediatricians specialize in serious medical conditions and pediatric surgery, treating autoimmune disorders or serious chronic ailments.     
Like other medical practitioners, our pediatricians are traditionally considered to be members of a learned profession, because of there extensive training requirements, and also because of the occupation's special ethical and legal duties.                                                               
Our Pediatricians commonly enjoy high social status, often combined with expectations of a high and stable income and job security. However, pediatric medical practitioners in general often work long and inflexible hours, with shifts at unsociable times, and may earn less than other professionals whose education is of comparable length. Neonatologists or general pediatricians in hospital practice are often on call at unsociable times for perinatal problems in particular — such as for Caesarean section or other high risk births, and for the care of ill newborn infants.