Laser Hair removal is effective and easier alternative for removal of unwanted hair.
Candela Gentle Laser Hair Removal
Laser Hair removal with Candela GentleMax is becoming popular because it makes removal process more efficient and comfortable. The Candela GentleMax Pro Laser has been an industry expert for almost two decades now. Gone are the days when removing hair used to be a hardcore chore. Today, with advanced and patented Candela GentleMax Pro, one can confidently say hair removal was never that simple.
GentleMax Pro Laser allows you to treat an array of indications. It is already adopted in more than 80 countries around the world. The reason for Gentle Pro's widespread popularity seems to be the exceptional functionality of the machine. Moreover, using natural hair removal products might harm your skin or cause various health issues. With Candela GentleMax Pro, you don't have to worry about any of that.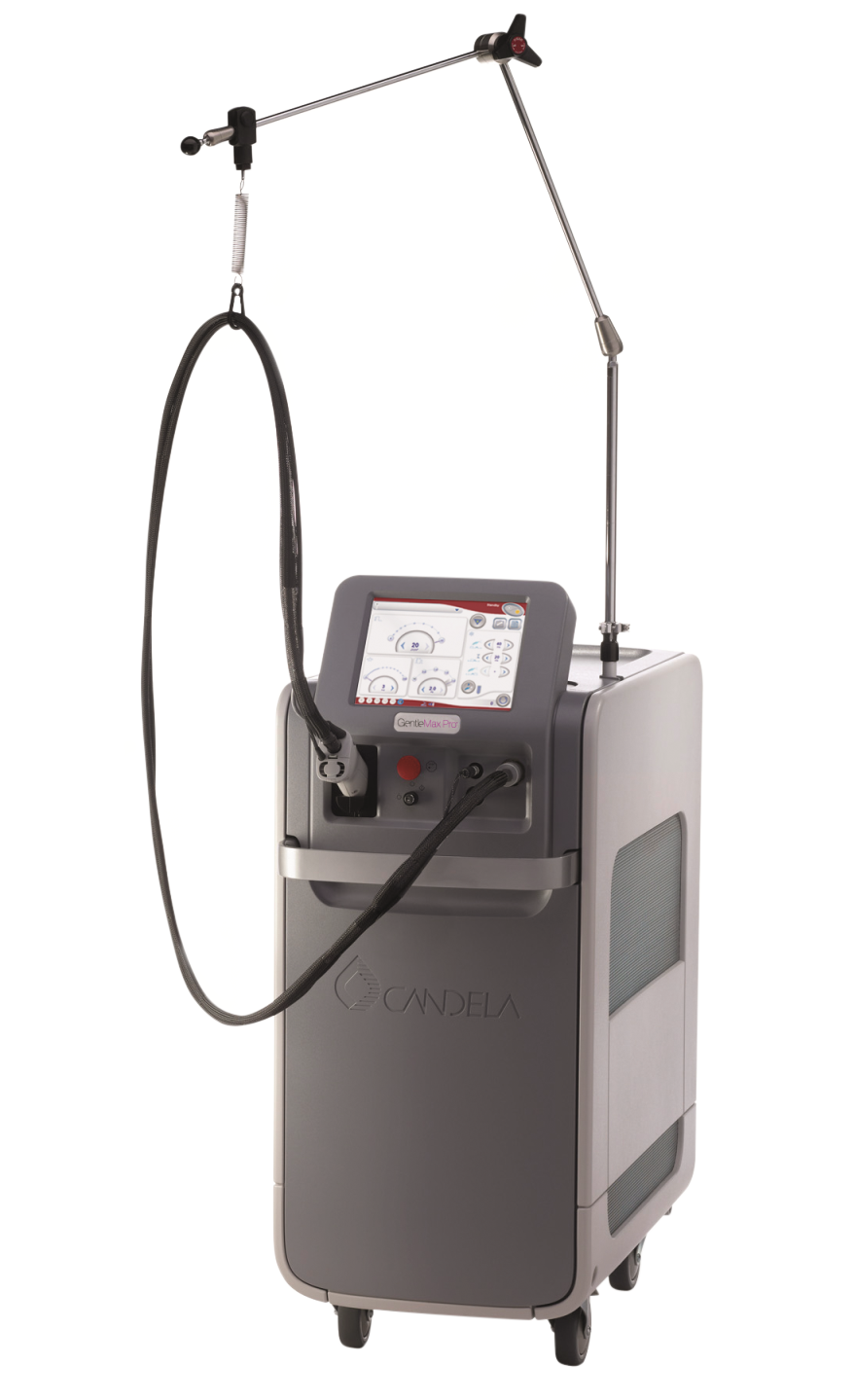 Frequently Asked Questions
What kind of laser is Candela?
GentleMax Pro offers a wide range of treatment options, thanks to the dual-platform 755nm Alexandrite laser. Due to the largest spot size of 18mm compared to other laser machines, it offers more pulse width range and tremendous fluency options.
Is Candela GentleMax Pro Safe?
The treatment is completely safe and effective for all skin types. The treatment process uses a patented Dynamic Cooling Device (DCD) to burst protective cryogen. Additionally, the machine is also Air Cooling Compatible (ACC) that directs cold air into the area.
Is Candela Pro Painful?
It is virtually painless, no anesthesia is required. However, in sensitive areas, a numbing cream is applied before treatment.
Are there any side effects on Candela Laser?
You may feel a mild burning sensation or stinging when the laser pulse is delivered. Depending on your skin type, some may also feel local swelling. This typically disappears within a short period.