Polish up your most vital asset
Your smile is your most important physical asset. According to a survey, nearly one in three of us judge those we meet by their smile, compared to only one in eight who judge people by their dress sense. The survey also found that 40 percent of us think that having pearly white teeth is the most important aspect of a good smile, while over a quarter rate straight, even teeth as an absolute must.
We are here to provide you with the highest standard of dental care as we use both art and science to enhance your oral and general health as well as your SMILE.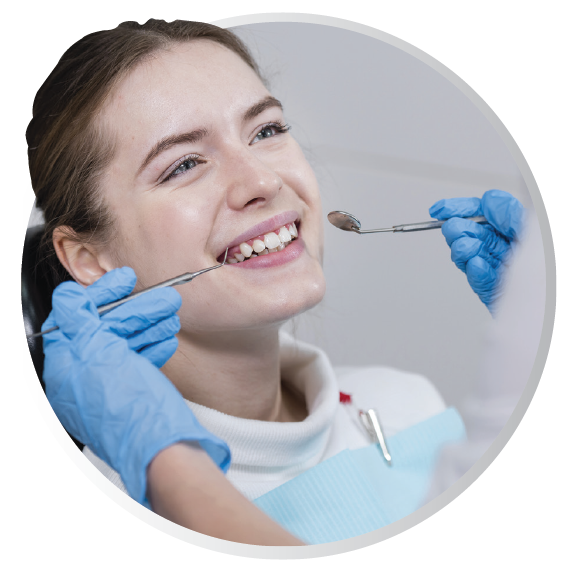 PAEDIATRIC DENTISTRY
The primary teeth serves a child for one sixth of his life. It is wrong to think that there is no point on taking care of the baby teeth just because the permanent teeth will erupt. Any damages to primary teeth can affect the permanent teeth under them. Besides, one role of this early dentition is keeping the space where the permanent teeth will arise, at the proper time. IBN SINA MEDICAL CENTRE provides a charming friendly
environment for children to treat them in the best way.
ENDODONTIC (ROOT CANAL THERAPY)
When the tooth is infected from decays or injuries, extraction is not the one and only solution. Saving the natural tooth by Root Canal Therapy still is the best decision, as the replacement procedures (like implant or crown and bridges) have more financial, emotional and physical costs. Besides, they would not bring back one hundred percent the function of a natural tooth.
PERIODONTICS (GUM DISEASE TREATMENT)
It is very essential to treat any inflammation or bleeding in the gum as these are the main reasons of bad smell of mouth and in severe stages loosing of teeth.
RESTORATIVE DENTISTRY
This includes any procedure used to reconstruct the damaged teeth, or replacing missing ones to give you back normal form and function. There are different methods of teeth whitening, but the most effective one is "POWER WHITENING" which is currently the hottest ticket in tooth whitening procedure. IBN SINA MEDICAL CENTRE provides one of the latest technology of Power Whitening which is safe, fast and with dramatic results.
COSMETIC AND AESTHETIC DENTISTRY.
Cosmetic dentistry combines art and science to improve the teeth appearance, hence, achieve an attractive, healthy and dazzling smile which is your most important physical asset.