Hydracool Facial is the perfect all-in-one treatment that cleanses, exfoliates, tightens, and hydrates your skin.
HydraCool Plus Facial
If you are looking for an all in one treatment that cleanses, exfoliates, tightens and hydrates your skin, then our Hydracool Plus is the facial for you!
This new and innovative treatment combines 4 technologies in one platform to bring safe, efficient, and customized treatments to your skin.
What can HydraCool Plus do for you?
Cleanses and exfoliates skin
Improves skin texture
Rejuvenates skin fibers
Prevents acne
Increases oxygen content in skin
Tightens the skin and reduces pore size
Radio Frequency lifts, tightens & contours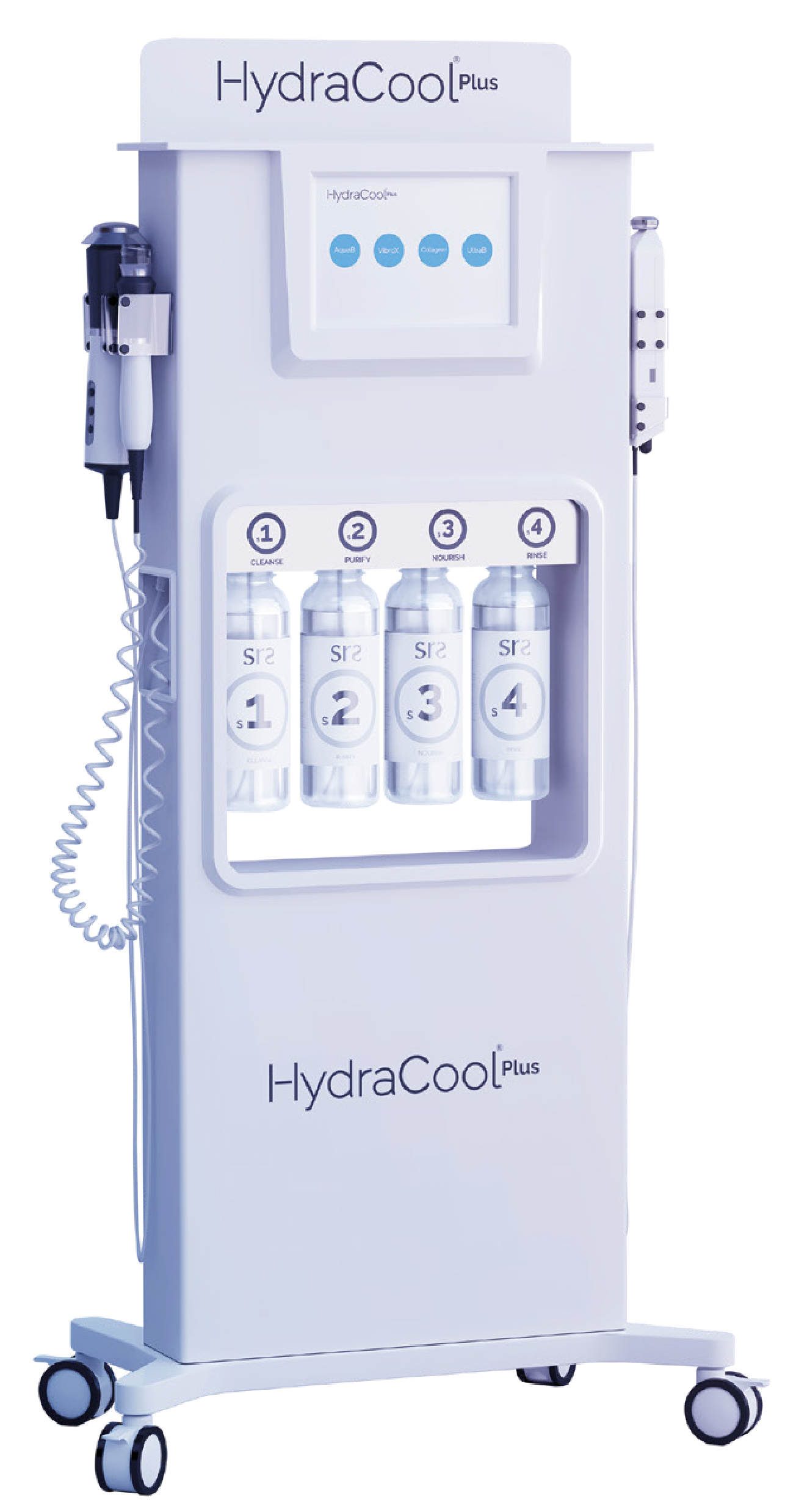 AquaB technology
enables allow water molecules to penetrate the skin directly, thus providing a deep cleansing. It also helps improve the skin texture and removes blackheads.

VibroX Technology
this anti-aging facial technology enriches the oxygen in blood circulation and revives skin cells for rejuvenation, skin tightening, and the reduction of wrinkles and fine lines.

Collagen+ Technology
Radio Frequency or RF evenly heats collagen, which encourages skin regeneration and lifts sagging skin.

UltraB Technology
this feature breaks down the molecular structure of skin moisturizing and hydrating products into smaller molecules enabling them to penetrate deeper into the skin.
Frequently Asked Questions
Who is suitable for HydraCool Facial.
Hydracool facial in Ibn Sina Medical Centre is a wide-ranging treatment, which is suitable for all skin types. This includes ageing or dark skin, meaning everyone can reap the benefits of this gentle and revolutionary new skincare treatment.
Does it hurts?
Most patients find HydraCool's treatments to be comfortable and painless, only very few patients reported slight discomfort during the deep peeling sessions.
How long the session could last?
A session can be anywhere between 45 to 60 minutes.
What can Hydracool do for you?
Cleans the skin
Activates cells
Rejuvenates skin fibers
Prevents skin aging process
Tightens the skin pore
Prevents acne
What should I expect?
After treatment the skin is firmer and smoother. The process is completely non-invasive and can be applied on all skin types even the most sensitive one. HydraCool session gives glow and radiance to the skin.