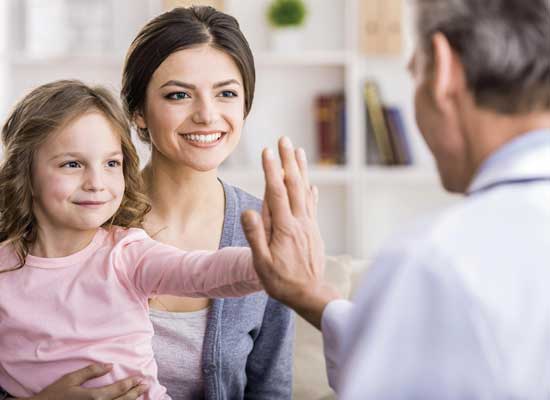 Medical Services
Ibn Sina Medical Center is a modern, state-of-the-art, multi-disciplinary medical facility that provides comprehensive health services and expert care to patients and their families throughout the UAE.
Caring about the health and well-being of our children
Our Pediatricians are concerned with the health of infants, children, and teenagers. They specialize in the diagnosis and treatment of a variety of ailments specific to young people and track their patients' growth to adulthood. Like most physicians, our pediatricians work with different health care workers, such as nurses and other physicians, to assess and treat children with various ailments.
Most of the work of our pediatricians, however, involves treating day-to-day illnesses that are common to children—minor injuries, infectious diseases, and immunizations—much as a general practitioner treats adults. Some of our pediatricians specialize in serious medical conditions and pediatric surgery, treating autoimmune disorders or serious chronic ailments.