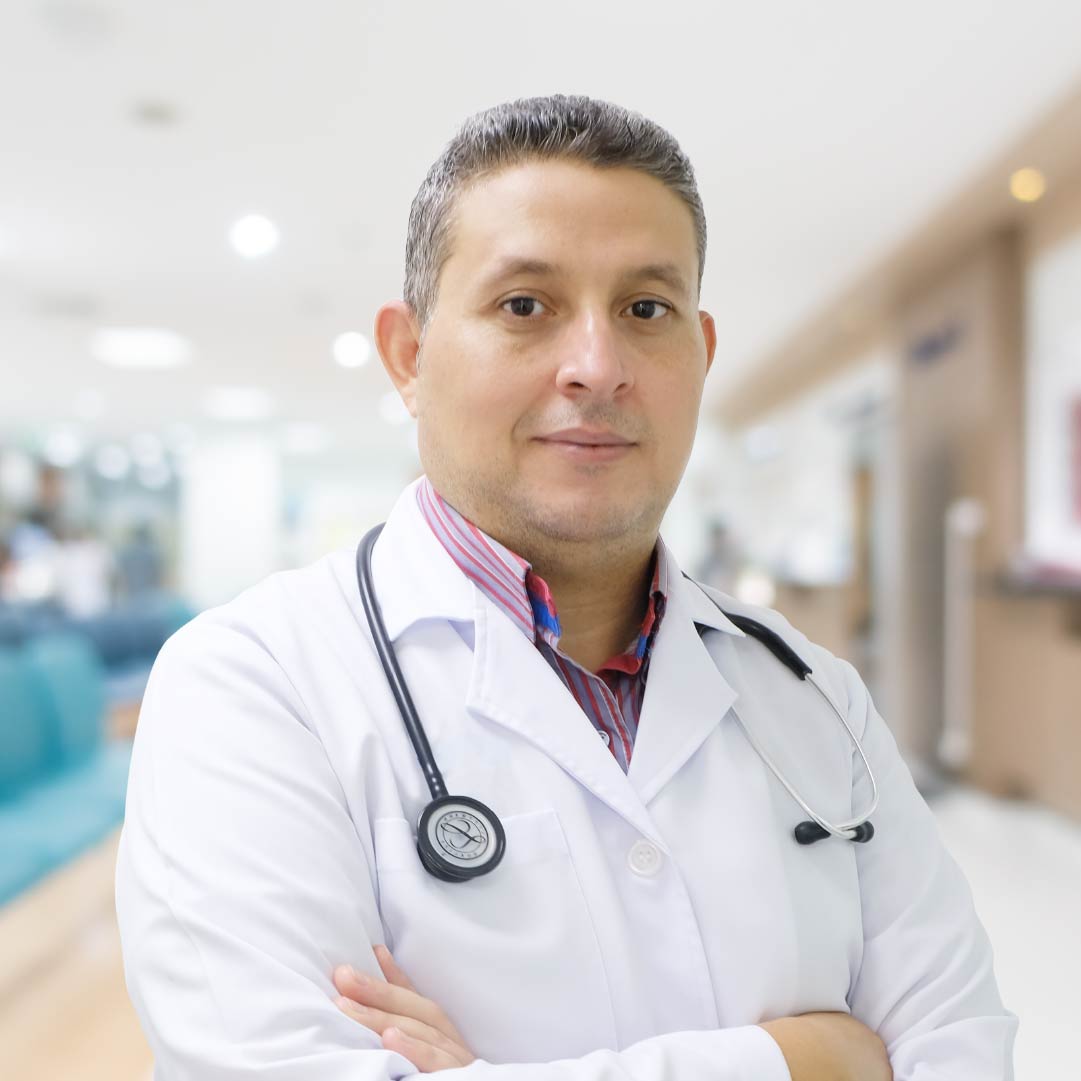 Dr. Mohamed Talat
Dr. Mohamed Talat completed his MBBCh at Zagazig University, Egypt in 2001 and took his Master's Degree in Pediatrics from the same university in 2006. In 2011, he received his M.D. Degree in Pediatric and Neonatal Medicine from Zagazig University, Egypt.
Dr. Talat is a professor of Pediatric in Zagazig University. He has participated in a number of international and national conferences. Currently, he is a member of both Arab and Egyptian Society of Pediatric Endocrinology and Diabetes.  He has also authored publications on pediatric research. His special interests include Pediatric Endocrinology.
Scope of Services
Management of:
• Newborn diseases and follow up their growth and development.
• Different upper and lower respiratory Diseases and pediatric asthma.
• Pediatric Gastroenterology Diseases.
• Pediatric Renal and Urological Diseases in children.
• Pediatric Hematological Diseases & Anemia.
• Diseases of the nervous system.
• Pediatric allergic diseases.
• Pediatric Endocrinology for children.